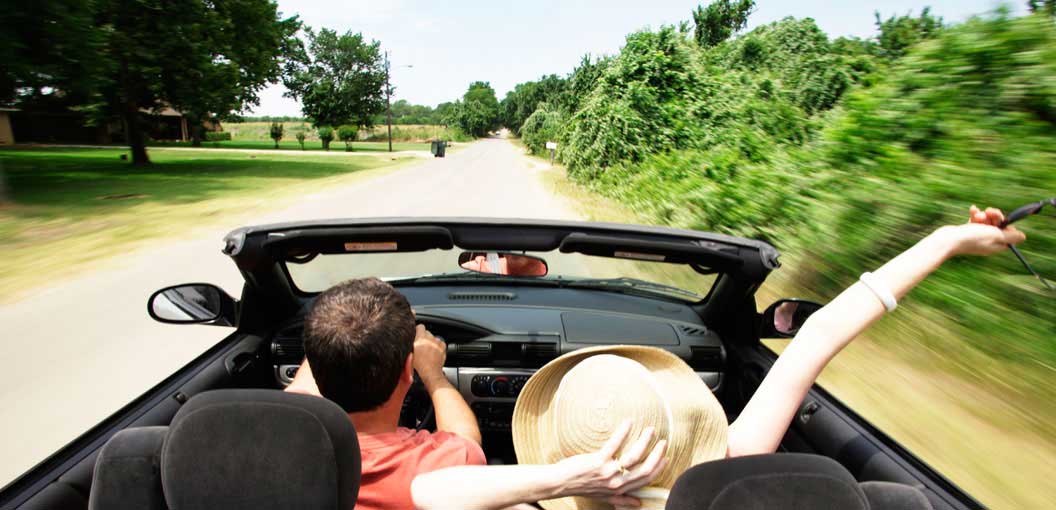 DISCOVER LESVOS
These terms and conditions, together with our web site terms and conditions of use, privacy policy and security policy constitute our agreement with you, the renter, for the services we provide in arranging for the supply of car hire. Together, these are referred to as our terms. These terms shall apply to all contracts for the provision of our services to the exclusion of all other terms and conditions. No conduct by "Rent a Car Lesvos" shall be deemed to constitute acceptance of any other terms. Acceptance of the services or signature on any agreement shall be deemed conclusive evidence of your acceptance of these terms. "Rent a Car Lesvos" may change the terms from time to time and you, the renter, are advised to check the web site to consider any changes to the terms which apply to you. You will be provided with a vehicle by us either directly or as agent. The capacity in which we act depends on our relationship with the car hire company.
These terms apply to any booking that you, the renter, make with us on or through this web site, so you should make sure that you are aware of their contents. Both our terms and conditions and those of our local providers contain some exclusions and limitations of liability.
Your booking on this web site is conditional on you, the renter, accepting our terms. If you, the renter, do not agree with any part of them you must not proceed with your booking. By confirming that you wish to book a vehicle through this web site you, the renter, indicate that you have read, understood and accept the relevant terms. If there is any part that you, the renter, do not fully understand, or if you have a query about the vehicle hire or any other product, please contact us on +302251037875.
The rental voucher must be presented to us when picking up your rental car. Rentals can be rejected if a voucher is not presented.
Driving is prohibited under the influence of alcohol/drugs, causing willful damage, off road driving or driving without due care and attention. You, the renter, will accept full responsibility in respect of such claims. This list is not exhaustive.
What is included/excluded in the price?
Third party insurance.
Collision damage waiver.
Personal accident insurance.
Unlimited Klm
17% V.A.T.
Free Delivery at Airport, Port or Hotel.
24 hours road service.
CDW
Collision Damage Waiver (CDW) reduces the renter's liability from the total cost of the damage, to an excess amount where applicable unless the renter intentionally causes the damage is under the influence of drink or drugs or uses the vehicle in a prohibited or negligent way e.g. driving off main roads or hiring to other parties. CDW covers liability for damage to the vehicle or its parts and accessories. Windscreens, tyres, under carriage, replacement locks, replacement keys and towing charges are not covered under the insurance policy.
TW
Theft Waiver (TW) reduces the renter's liability in the event of theft or damages caused due to theft or attempted theft of the vehicle to an excess amount where applicable. Negligence connected with the theft of the vehicle may lead to "Rent a Car Lesvos" requiring the full amount for the cost of the vehicle.
Personal Accident Insurance
This insurance is covered by your holiday insurance.
Local Deposits & Petrol
"Rent a Car Lesvos" a deposit at the start of the rental to cover petrol, liability excess and other charges incurred during the hire. A valid major credit card will be required in most cases (check with our Reservations Centre) and must be in the lead driver's name. Provided the car & extras are returned in the same state as rented & in accordance with the fuel policy, this deposit will be refunded when returning the vehicle.
Minimum/Maximum Age Limitations
The minimum hiring age is 21 years.
Additional Drivers
Charges may apply for additional drivers, payable locally (Unless specified on the "Rent a Car Lesvos" voucher). Please check with our Reservations Centre.
Period of Hire/Daily Rate Calculation
Hire periods are calculated on a 24-hour basis. After collection of the car, an extension of the hire period and late returns will be supplied and charged locally at the local daily tariff (which may be higher).
Child Seats and Special Requests
Child seats and roof racks and additional items are available on request, although they cannot be guaranteed. Requests for these items should be made at the time of booking.
Delivery & Collection
Charges Delivery and collection is free of charge. Full address details and a time of delivery must be given at the time of booking.
Driving Areas
Driving outside of the island of Lesvos is not aloud!
If You, the Renter, Wish to Make Changes to Your Booking Use our contact form. To cancel your booking, please call a member of our team on +302251037875 and have your name and reference number ready and we will then communicate with us.
Documentation
Your voucher will normally be dispatched within 48 hours of us receiving your booking request, provided that full arrival details have been advised; i.e. flight number and arrival time or a local address and telephone number. Please note that certain "request" vehicles may take longer to confirm & we will advise you, the renter, if this is the case.
Driving License
Drivers must produce a full valid Driving License held for at least 1 year. All persons driving the vehicle must be in possession of their driving license at all times for perusal by local authorities. No refunds will be given for rentals rejected due to non-production of a driving license or non-disclosed endorsements. Please note an International Driving License/Permit does not replace the requirement for a regular driving license. If using an international license /permit, a full driving license in the principal driver's name will still be mandatory in order to rent the vehicle.
Car Capacity and Vehicle Type
All vehicles are insured for a maximum number of passengers. "Rent a Car Lesvos" cannot accept liability for the vehicle being unsuitable for all passengers and luggage. As a guide please refer to the "Rent a Car Lesvos" website for approximate passenger of the car groups available. The car shown on your voucher is for guidance only and may be substituted for an alternative similar model or upgraded vehicle.
Provision of Cars
"Rent a Car Lesvos" reserve the right to refuse to make available a vehicle to any person considered unfit to drive or who does not meet eligibility requirements.
Mechanical Difficulties/Accidents
In the case of breakdown or mechanical difficulties, you, the renter, must call "Rent a Car Lesvos" immediately. We will give authority for repairs or replacement cars. If you, the renter, are involved in an accident, the local police and "Rent a Car Lesvos" MUST be contacted. Keep copies of all relevant documentation you are asked to complete.
Your hire of any vehicle is subject to the terms and conditions of vehicle hire imposed by "Rent a Car Lesvos" and to the corresponding laws of Greece. You, the renter, will therefore be subject to our terms. "Rent a Car Lesvos" accepts no responsibility for and shall not be liable in respect of any loss, damage, alterations, delays or changes arising from civil strife, industrial dispute, including air traffic control disputes, terrorist activity, natural and nuclear disaster, fire or adverse weather conditions, unavoidable technical problems with transport, closure or congestion of airports or ports, cancellation of scheduled airlines and financial failure of airlines.
Website Conditions of Use
It is prohibited for anyone to use any device or software program to directly or indirectly interface, or attempt to interface with this website, to retrieve content, and or any other data, including prices. It is also prohibited to interfere, or attempt to interfere with the normal working of this website, any activity that we consider places undue load or stress on our systems will be terminated. We constantly monitor everyone accessing our website, and any automated systems, or persons conducting a unreasonable amount of searches, with an aim to access information and/or prices will be terminated, and the blocked from our websites. Your use of the website indicates your agreement to be bound by these Conditions of Use
Data Protection - Client Personal Data
Security Policy
All personal information and credit card information collected by our websites goes through a secure server using 128-bit encryption to protect your information, your browser will indicate that you are using a secure server, by displaying a padlock icon at the bottom of your browser window, the padlock will display in the locked position, to indicate that you are using a secure server. This security feature is only turned on for web pages where you can view, or enter personal or payment information.
Data Protection- Information
Credit Card
The credit card data that customers provide us are "Encoded" and are stored in a database on the Application servers and the Database servers; these are un-encoded when a booking is displayed by the reservation system. Only the IT staffs have access to the database, and even in the event of loss or compromise of the database, the credit card numbers are still encoded. The only other area where credit card data is stored is the Server logs on the Application servers, we keep 31 days of Logs, every day old older than 3 days are compressed into a separate password protected file, the leaves only the last 3 days of logs that are stored and these are not compressed or password protected.
Data Protection
Customer Personal Data Customers' name and address, booking details and email address are stored in the database on the Application servers and the Database servers. The data is never shared, used by, or sold to anyone outside "Rent a Car Lesvos" without consent.
- Mytilini, P. Kountouriotou 87, 81100 
+302251037875, +306947046464
- Mytilini Airport
+306947046464
- Molyvos, Goutou 1, 81108 
+302253072145, +306947046463